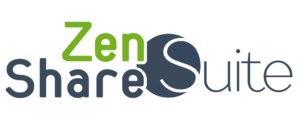 ZENCRM CUSTOMER RELATIONSHIP MANAGEMENT
Make your sales stronger and more stable with the Cloud CRM solution ZenCRM.
Cloud fee starting from €1,500.00+VAT/year for 5 users. Configuration from € 1,800.00 + VAT.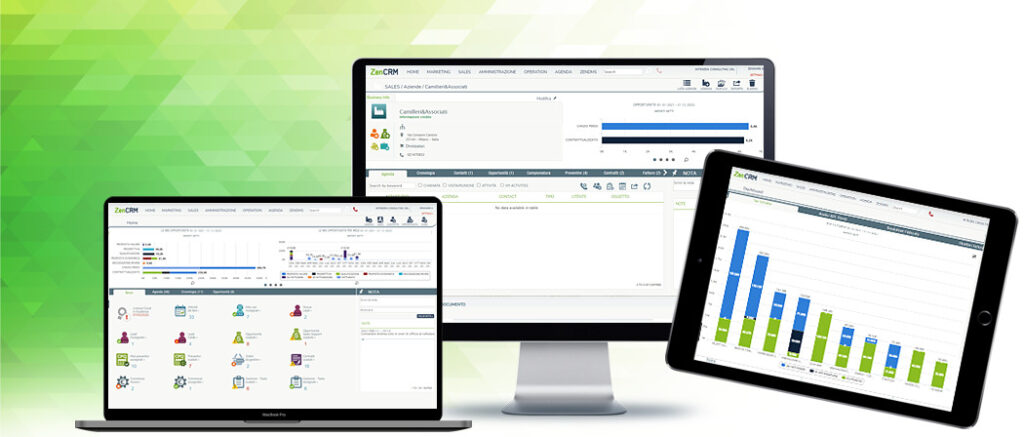 Manage lead generation and guide prospects towards the purchase decision.
Online data collection integrated with CRM
Tracking of the online visitors interests
✓

 Outbound marketing
Creation of targeted lists
Newsletter and direct e-mailing
Lead nurturing through marketing automation
Mobile marketing
Marketing campaign reporting
Attend every single phase of the commercial process up to the sale.
Appointments diary
Visit reports
Product samples
✓

Business negotiation
Management of economic opportunities
Quotation
Conversion into contract
Business performance dashboards
Keep the administrative phase under control: contracts and billing.
Automated generation of contractual documentation
Active contracts portfolio
Management of contract renewals
✓

Invoicing
List of invoices to be issued
Follow the trend of the turnover
Management of receivables and payable invoices
Verification of outstanding credits
Keep the relationship with your customers alive even in the post-sales phase.
Gathering of customer needs/reports
Classification and handling of requests
Case resolution
✓

 Trouble ticketing
Assistance on sold products and services 
Resolution of highlighted problems
Founded in Pescara in 1996, Interzen is an information technology consultancy, focused on Document Management and CRM (Customer Relationship Management). Interzen is aimed at medium and large companies – both nationally and internationally – by proposing its own ZenShare Suite: Document Management and CRM (Customer Relationship Management).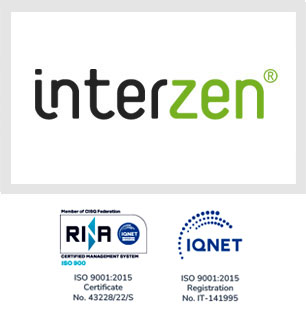 Company: Interzen Consulting S.r.l.
Office: Strada Comunale Piana, 3 – 65129 Pescara
Institutional website: www.interzen.it
Product website:www.zenshare.it
Phone: +39.085.4516447
E-mail: info@interzen.it
Certificated mail: interzen@pec.interzen.it
F.C. and VAT number: IT01446720680
Registry Office: Pescara
R.E.A Number: 96811
Share capital: €100.092,00 (I.V.)
Year of foundation: 1996
SDI intermediary code: PBV3TR8
NSO intermediary code: GTLWJSS6