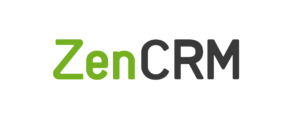 Increase sales with a secure and certified Cloud CRM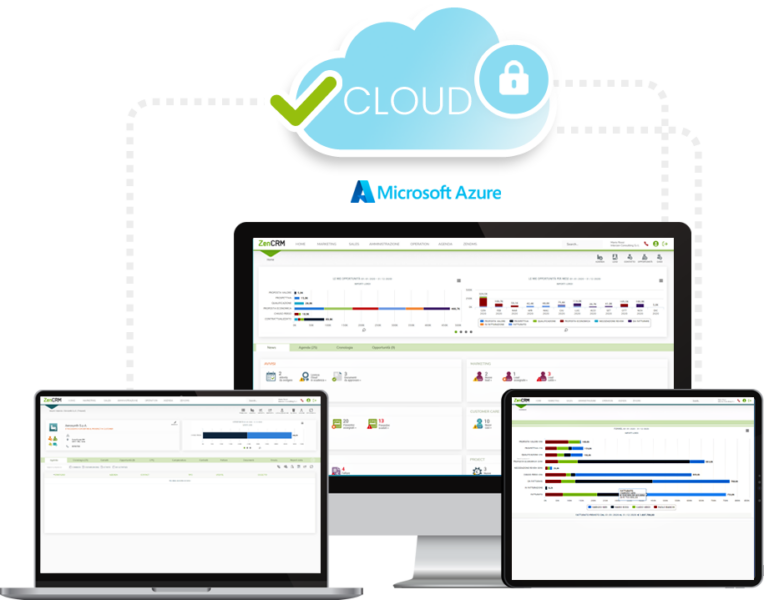 The innovative CRM based on the Lead to Cash process
A single tool to manage the sales pipeline and increase productivity and revenues with the security and performance of the Microsoft Azure Cloud Service Provider
Reduce the distance between your company and your customers and build one

valuable relationship at every stage of the sale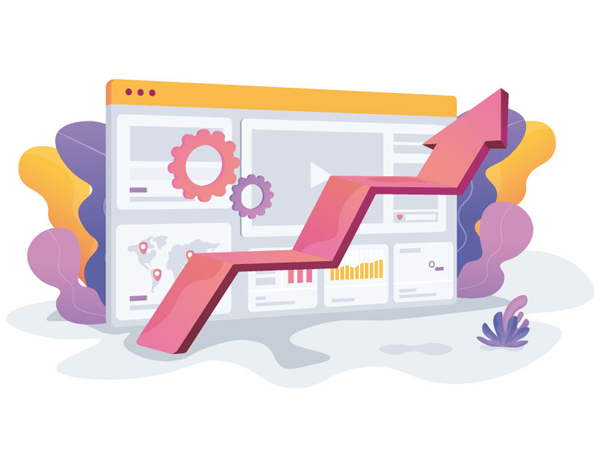 Effective management of the sales process generates consistent business growth. Companies that oversee the sales process in a structured way see a 28% increase in turnover.
Take advantage of our promotion
By choosing ZenCRM, if you also purchase our other ZenProject and/or ZenDMS solutions, we reserve you a 50% discount on the second solution and 75% on the third.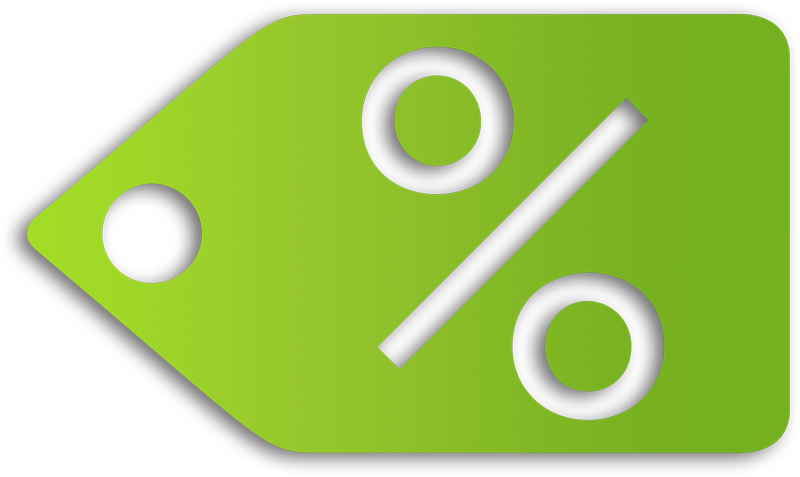 Ask for a telephone appointment without obligation and find out
how to boost your business.
Fill in the form
or contact us at
+39 085 4516447
Or, if you prefer,
send us an email to:
info@interzen.it
We will contact you as soon as possible.
INNOVATE, GROW, EVOLVE. Get better at what you do.
Our stories of innovation
"With ZenCRM we are now able to manage the entire commercial process: from lead generation to the recording of sales data. The marketing management capabilities have proved so useful that they have become an almost everyday tool for communication planning and processes related to leads and contacts."
"ZenCRM supported Talento in an important moment of growth by providing it with an agile and complete tool to manage two key processes: Communication of the Brand and products to the market with marketing campaigns and Sales with Lead management, opportunities, contracts and invoices."
"Our commercial relationship with Interzen has seen the realization of important projects aimed on the one hand at the automation of business processes and on the other hand at improving our business. We have found in Interzen a valid interlocutor, able to understand our needs and translate them into efficient solutions."
"Life Episteme Italia has found in ZenCRM a very valid work tool to manage both the marketing process, aimed at raising awareness of leads on our innovative product, and the commercial process in its entirety, from the tracking of sales opportunities to their contractualization."
"ZenShare has allowed us to better organize our customer database with a marked improvement in marketing activities.

The possibility of having all the documentation in a single archive has improved and facilitated our internal procedures as well as significantly increased our efficiency."
"Finding a reliable and professional partner is never
easy. With Interzen this was possible.
Simple solutions, cutting-edge technologies and a professional and always available staff have given us the opportunity to forge a strong professional bond by increasing the synergy with our digital and replacement storage solutions."
Our partnerships

We carefully select our technology partners to create win-win collaborations based on seriousness, loyalty and reliability in order to generate added value for the end customer
Companies that have chosen the ZenShare Suite
by Interzen Consulting
Our customers range from the most varied sectors because, thanks to our professionalism and the technologies we use, we are able to respond to the needs of anyone who turns to us for a collaboration.
Our certifications

We have always been focused on offering and guaranteeing our customers certified quality services with the highest national and international standards
The innovative CRM based on the Lead to Cash process
Trigger the virtuous circle of your business performance
ZenShare Suite: a single secure, innovative and easy-to-use Cloud tool to oversee all phases of the Lead to Cash process, from identifying a potential customer to concluding the sale with invoice collection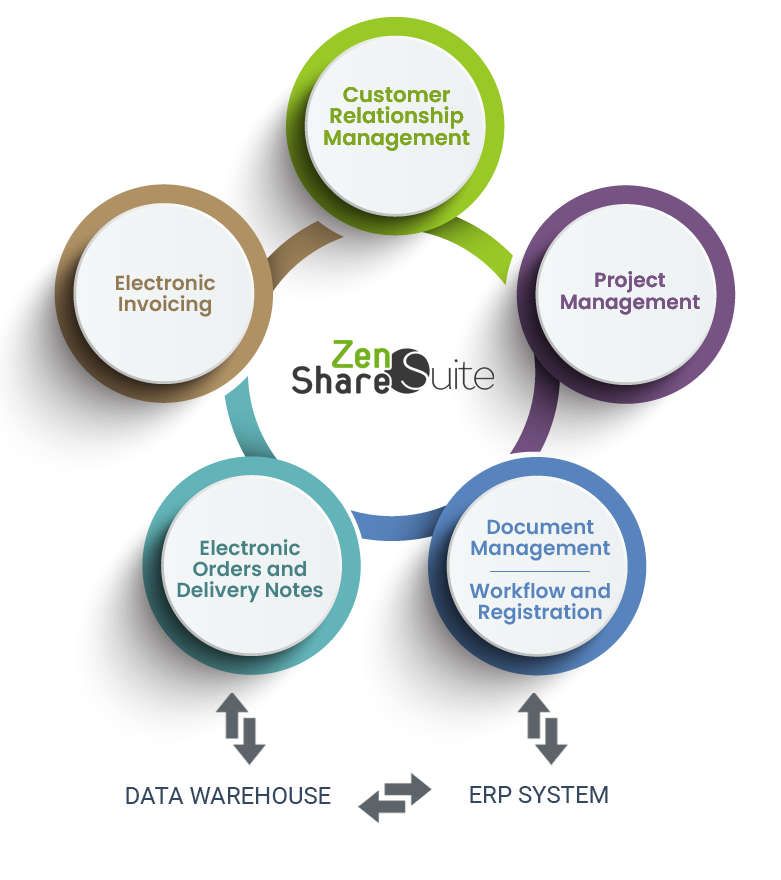 The Information Management System that can be integrated with any corporate ERP
Fondata a Pescara nel 1996, Interzen è una società di consulenza sulle tecnologie dell'informazione, focalizzata su Document Management e CRM (Customer Relationship Management). Interzen si rivolge alla media e grande impresa – sia a livello nazionale che internazionale – proponendo la propria Suite ZenShare: Document Management e CRM (Customer Relationship Management).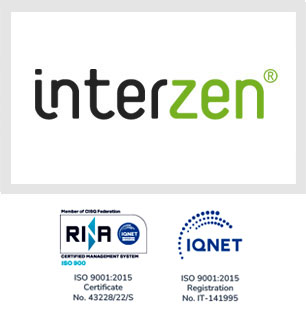 Impresa: Interzen Consulting S.r.l.
Sede: Strada Comunale Piana, 3 – 65129 Pescara
Sito web istituzionale: www.interzen.it
Sito web di prodotto: www.zenshare.it
Telefono: +39.085.4516447
E-mail istituzionale: info@interzen.it
P.E.C: interzen@pec.interzen.it
C.F. e P.IVA: IT01446720680
Ufficio del Registro: Pescara
Numero R.E.A: 96811
Capitale sociale: €100.092,00 (I.V.)
Anno di costituzione: 1996
Codice intermediario SDI: PBV3TR8
Codice intermediario NSO: GTLWJSS6