ZENHR HOLIDAYS AND LEAVES REQUEST
Simplify and streamline the vacation and time off request and approval process.
The management of holidays which must take into account numerous factors, especially legal ones, in order not to risk incurring administrative sanctions. Clarity, efficiency and correctness can bring great internal advantages to the company.
ZenHR Add-on module as well as automating the entire flow of information and data regarding the presence and absence of workers on the one hand, and the procedures for requests for holidays and permissions on the other, allows the traceability of the various request and approval processes.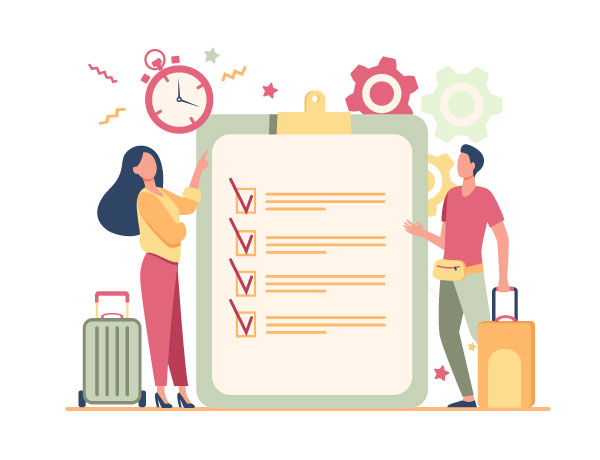 Save time for requesting and authorizing.
holidays and leave

Request for holidays and permits (user features)
With the ZenHR Add-on module users can easily request and/or plan holidays and time off. Reading and interpretation is facilitated by a convenient interface in calendar mode and by a precise chromatic distinction between the different reasons attributed to the absence. A legend associates a different color to each type of request and to each status in which a request may be (planned, requested, rejected, approved).
The holiday/permit request takes place in a few seconds and without having to interrupt work
Authorization for holidays and permits (manager features)
ZenHR Add-on module allows you to accept or reject requests quickly and intuitively, simplifying the work of the entire Human Resources Area. Vacation and sick leave automatically enter an approval process (authorization workflow) whether it is a single approval from HR or managers, or multiple approvals. These are very important features as the same employee can be involved in multiple activities/projects or cover multiple roles, so it is good that multiple company figures are informed of his absence.
The vacation/permit request approval process is simple and quick: approval requires a simple click, ensuring immediate and orderly management of this phase of the process.
At each stage of the holiday authorization workflow, notification emails are sent so that everyone is informed of the progress of the request.
Furthermore, the presence within the email notification of a direct link to the ZenHR vacation approval area allows users 'with the role of approver' to respond easily and quickly.
ZenHR guarantees a drastic reduction in time for submitting and accepting leave requests, even for those employees/collaborators who may be geographically distant.
ZenHR is a human resources management add-on module featuring:
ZenHR is an optional 'additional' module, to complete and maximize the strategic and operational efficiency of those who have already chosen or are thinking of choosing:
Start your innovation journey with ZenShare!