Get more effective and trackable document processes.
ZenDMS is the optimal solution for document management, process automation and documents registering
With ZenDMS, the Document Management System of
ZenShare Suite
,the optimal solution for document management,
the management of document flows and the IT protocol become a strong point and acquire a strategic function:
starting from the documents, in fact, it is possible to intervene on the management of the processes, making them more effective and monitorable.
How? Through specific features that are divided into different functional areas of ZenDMS document management, documents registration, document workflow, digital preservation.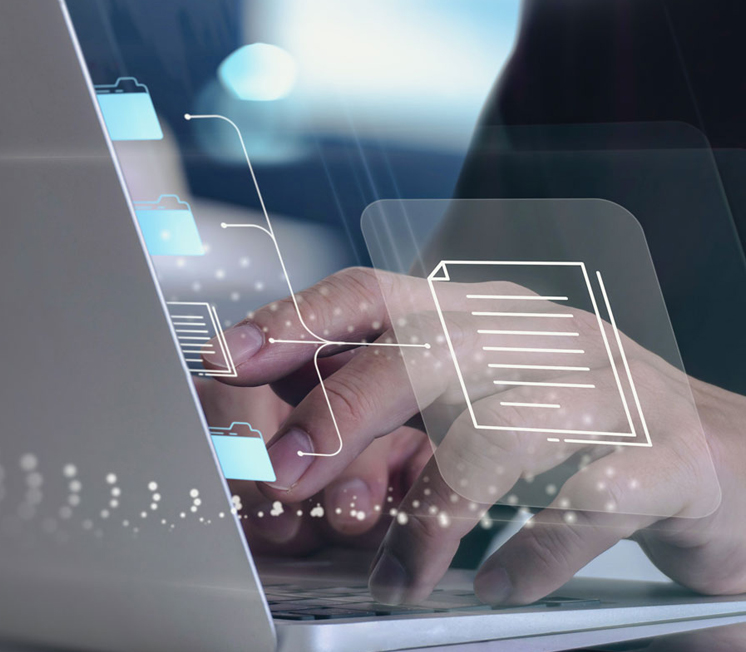 Advanced features to meet every need in the documental field.
Document management
Dematerialize your document flows
Optimal management of document flows. Editing, sharing, versioning, digital signature in full compliance with legal requirements and market standards.
Documents Register System
Simplify and automate the registration of documents
Registration, archiving, classification, assignment and sorting of incoming, outgoing and internal mail for public administration and private companies.
Document Workflow
Automate approval processes
Management of the approval processes of documents, with multiple types of approval process: by majority, unanimity or by selection.
Graphic Designer
Easy design for your approval workflow
A dynamic, advanced and alternative tool to the usual interfaces, for building approval processes in a visual, rapid and extremely intuitive way.
Digital archiving
Eliminate paper and rationalize your spaces
Documents in digital format are not perishable and are available over time in all their integrity and authenticity.
Start your innovation journey with ZenShare!